Procedures done on dogs and cats are challenging for a variety of reasons, one being that they often don't want to be still while doctors and staff are trying to help the animal. They also have a level of stress that comes from being in an unfamiliar environment. Because of this, the use of anesthesia is a beneficial way to give pets the care they need.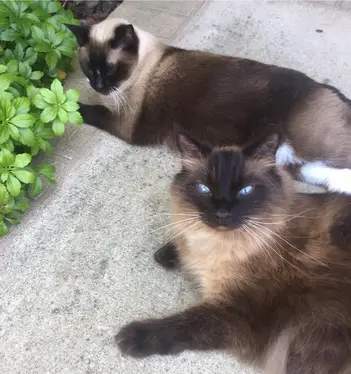 As an AAHA certified clinic, we adhere to high standards when it comes to delivering and monitoring anesthesia and performing surgery. All patients are evaluated during a
pre-surgical
consultation. This is a no charge consultation if we have seen your pet recently. If it is the first time seeing your pet, then there is our normal exam fee. During this consultation we will discuss the procedure and go over an estimate. We will evaluate the patient to determine the risk of anesthesia.
The use of anesthesia is safe, and we are expertly trained in administering it and caring for patients that are under. If you have any concerns about anesthesia for your pet, please contact us today. We would be happy to speak with you and answer your questions.

Surgical Facility
Our state-of-the-art surgical suite provides for the performance of a wide variety of surgical procedures such as neuters, spays, and mass removals. We also have the option to use our surgical laser for most procedures, which helps decrease pain and inflammation. After every surgery, we use a therapeutic laser to help with post-operative pain management at no extra charge. At FVC, we do all we can to try to keep your pet as comfortable as possible.
Spay & Neuter

How much does it cost to have our pet spayed or neutered?
The answer to this question is – it depends. The price for this procedure varies depending on the size and age of the pet and some of the options that we have available. Our base price for these surgeries includes all injections, catheters, intraoperative fluids, surgical suite set up,
sterile instrument packs, suture, anesthesia, monitoring, hospitalization, use of the surgical laser, and pain medications. The base price for dogs varies from $320 to $395 for neutering (male) and from $375 to $475 for a spay (female). For cats the base price is $185 for males and $275 for females.
The following add-ons all have additional fees associated with them. We highly recommend pre-surgical blood tests to help us look for any hidden problems that could affect the outcome. This is also a good time to think about microchipping your pet for identification.