Preventative care is vital to your horse's health and well-being. Your veterinarian can make recommendations for vaccinations, parasite control, nutrition, and dentistry based on your horse's lifestyle to meet their unique needs. Effort spent on prevention of disease and preserving health, rather than treatment of disease, pays dividends and prevents many common equine emergencies!
We offer:
-Wellness Exam
- Vaccinations
- Parasite Control
- Dentistry
- Nutrition Consulting
- Coggins Testing -> Need help accessing your? Click here Coggins results
- Health Certificates
Considering a new horse? We also offer Pre-Purchase Exams!

---
Our *NEW* Equine Preventive Care Plans include all recommended veterinary visits, dental work, sedation, and deworming, at discounted rates. Ask one of our team members how to enroll today!

---
Fredonia Veterinary Clinic is excited to announce that we are now offering Pro-Stride as a treatment for equine osteoarthritis!

Pro-Stride is an all-natural joint injection that helps decrease inflammation and provides growth factors to the joint using your horse's own blood!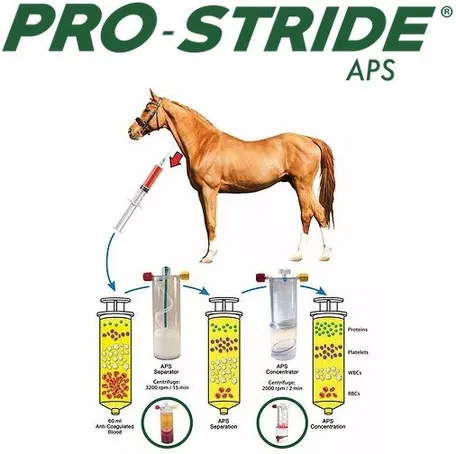 Traditionally steroids have been injected into joints to decrease inflammation with good clinical response, but they can cause damage to the cartilage or even increase Laminitis risk. Pro-Stride uses a combination of anti-inflammatory cytokines and platelets to provide similar anti-inflammatory effects to steroids with the added benefit of growth factors that can actually aid in healing.