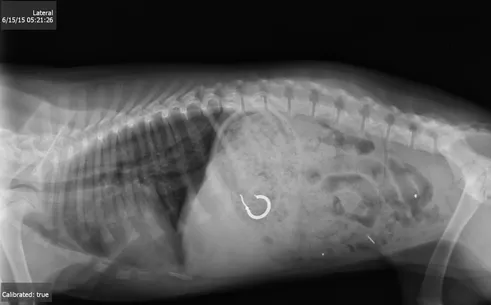 Our on-site, modern X-ray equipment provides high quality digital radiographs to aid in the quick diagnosis of many disorders. All x-rays are sent off for review by a board-certified radiologist to get the most out of these images to help your pet.
This can be a valuable diagnostic tool. It uses sound waves to evaluate soft tissues like tendons/ligaments, the reproductive tract, and swellings/lumps. It is painless and non-invasive. Ultrasound exams can be done at the farm or at our clinic.
One of the diagnostic tools we use is ultrasound, which creates images of the inner workings of the body.
Ultrasound uses sound waves to offer a non-invasive, painless, and radiation-free method of imaging your pet's internal organs. This is one of the many ways we are dedicated to providing your pet with the best care possible.
With an in-house laboratory we are able to perform many diagnostic tests quickly and efficiently. We are also proud to have the ability to offer not only some simple tests but also some more complex tests, too!
The best part of being able to run laboratory tests in our hospital is that we can diagnose your pets sooner so they can start feeling better even faster. There are some tests for which we can have results in just a few minutes instead of having to wait at least a day (or more) to get them from the laboratory.
If your pets are not feeling well, come see us so you can get answers. We will do everything we can to make sure your pets are feeling better as soon as possible!
Heart disease is quite common in pets, so having the ability to monitor it is becoming more necessary. For this reason, we are proud to be able to offer electrocardiograms (ECG or EKG) to our patients. It is a very non-invasive test since we only have to place clips on certain locations on a pet's body, yet we can gain so much information from it.
An ECG/EKG is a record of the electrical activity of the heart. We can evaluate heart rhythm of your pets. We also look for any arrhythmias or other abnormalities. An ECG/EKG can also be used to look for heart enlargement, which is a very common sign of heart disease. ECG/EKGs are used not only to diagnose heart disease but also to monitor the progress of patients diagnosed with it.