We know you strive to give your furry friends the best, but sometimes it's a challenge. That's why we're thrilled to announce Fredonia Veterinary Clinic now offers Preventive Care Plans for Dogs, Cats, and Horses!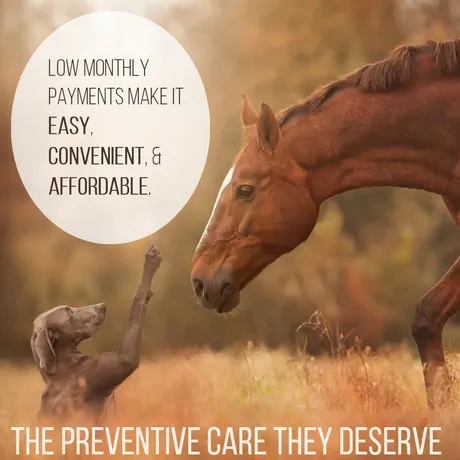 For more information:
Dog & Cat Preventive Care Plans
Starting in 2018, Fredonia Veterinary Clinic offers a way for you an your veterinarian to:

Select and customize an annual preventive care plan, tailored to your pet
Spread out the cost of care to affordable monthly payments, instead of paying in lump sums once or twice a year
Reward your dedication to your pet with discounts on select services and products!